21 February 2022
GC Group increases business value through support of global megatrends and empowering industry's future with allnex acquisition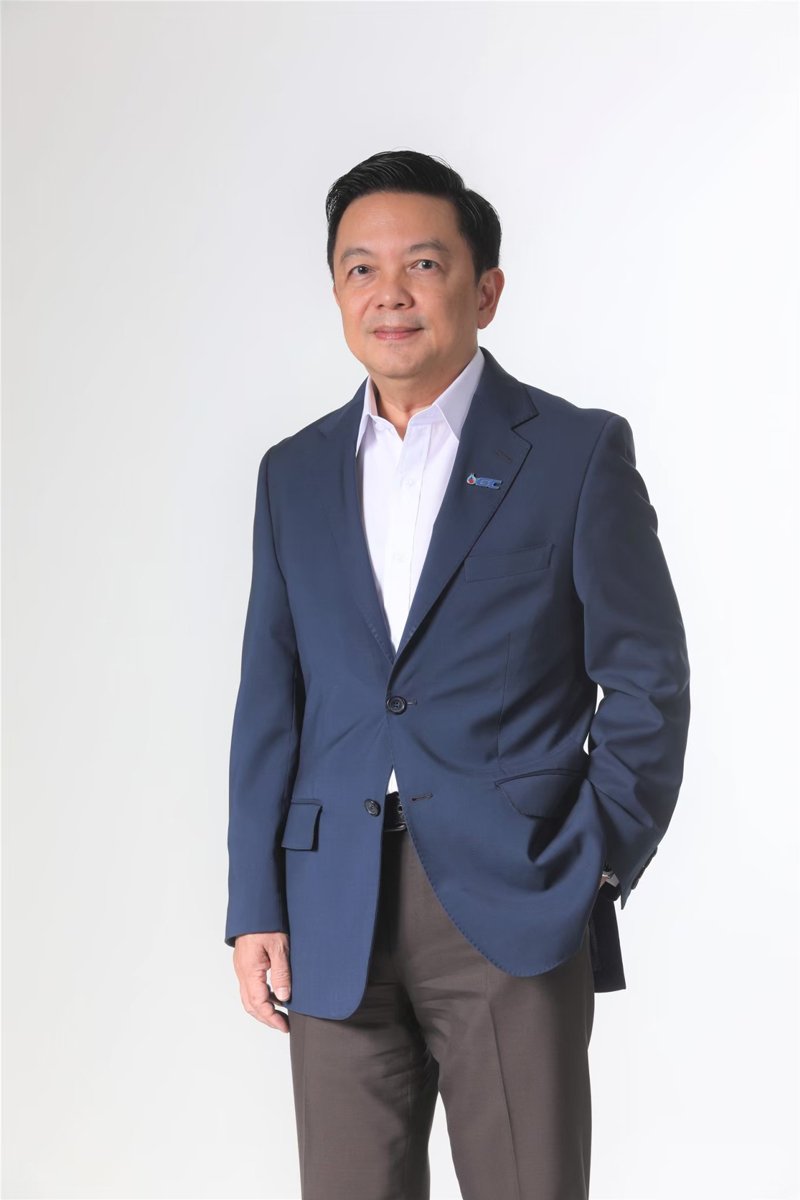 GC announces its strategies to support five global megatrends, where the company's business value will grow by meeting the needs of people's everyday lives, as well as innovating high-performance chemicals through operational excellence and sustainable processes that are environmentally friendly and user-friendly, as highlighted in its recently launched #TheCloserTheBetter campaign.
Dr. Kongkrapan Intarajang, Chief Executive Officer and President of PTT Global Chemical Public Company Limited (GC) announced the company's direction for 2022, highlighting plans to shift GC's organizational structure to meet the business needs of the future and align with five key global megatrends – Climate Change & Energy Transition, Demographic Shift, Health & Wellness, Urbanization, and Disruptive Technology – which will significantly affect growth, consumer lifestyles, business competitiveness, and transition the sector towards low-carbon business.
GC's integrated chemical products and solutions aim to meet the diverse needs and improve the quality of people's everyday lives, including innovative packaging, apparel, communication devices, electronics, electrical appliances, vehicles, construction materials, and engineering plastics . All of these products are highlighted in the recent #TheCloserTheBetter campaign, which reinforces the company's mission to provide confidence that GC products are created with the best raw materials, production and quality management processes that are environmentally friendly and good for the world.
GC's future forward strategy in three steps strategy
1. Step Change: GC actively strengthens its business competitiveness by maintaining operational excellence in terms of production safety and stability; elevating the competitiveness of the business in order to meet consumer demands and the global market. Developmental projects include:
Development of high-quality engineering plastics by Kuraray GC Advanced Material (KGC) – a joint venture between GC, Kurray Co., Ltd, and Sumitomo Corporation, Japan. The project is scheduled for completion by the end of 2022 and is predicted to have a production capacity of 13,000 tons/year of High Heat Resistant Polyamide-9T (PA-9T) and 16,000 tons/year of Hydrogenated Styrenic Block Copolymer (HSBC). It is considered an industry of the future as supported by global megatrends.
Polypropylene (PP) production capacity expansion project by HMC Polymers Co., Ltd
PVC business restructuring, following VNT's exit from The Stock Exchange of Thailand, with goals to expand the PVC market to Southeast Asia.
2. Step Out: GC continues to seek investment in high value businesses after the success of the allnex acquisition to meet the needs of consumers according to the global megatrends, as well as new business opportunities to create rapid growth. The company is also seeking to build new production bases overseas to gain competitive advantages and further market growth.
3. Step Up: GC elevates its sustainable business operations to be an industry leader in line with the Sustainable Development Goals (SDGs), striking a balance between Environment, Social, and Governance (ESG) principles, in response to the global megatrend of climate change.
GC improves quality of life through low-carbon business (Together to Net Zero): Focusing on Efficiency-driven, Portfolio-driven, and Compensation-driven strategies to reach targets without compromising business growth, the company aims to achieve a 20% reduction in greenhouse gas emissions by 2030 and net zero emissions by 2050.
Furthermore, GC has already transformed its business across many pillars to support the company's substantial direction and long-term strategic plans, including Digital Transformation, Market Focused Business Transformation, Lean Process, and Organization Transformation, and its ongoing progression to Decarbonization.
2021 a year of success
The operating results of 2021 showed total sales revenue of 465.128 billion baht, a 43% increase for 2021. GC's operating profit, meanwhile, was 55.186 billion baht (excluding Stock Gain Net NRV, Foreign Exchange loss, and Loss from commodity hedging, and Extraordinary items) , a 93% increase from the previous year, contributing to 44.982 billion baht (10.01 Baht/share) total net profit for 2021, marking the company's highest performance result with an over 200% year-on-year profit growth compared to 2020.
To become the leading integrated petrochemical company, GC adapted its portfolio to emphasize the company's strength and business competitiveness on a global stage. The acquisition of VNT shares further expands its base and builds a strong foundation for its downstream petrochemicals business, while adding further value to GC's olefins business unit.
GC implemented a new investment strategy by reducing its assets in non-petrochemicals and re-focusing on high value petrochemical businesses and chemical products. This included the sale of 12.73% of GPSC shares to PTT, equivalent to 25 billion baht, with the company's shareholding in GPSC currently at 10%.
Additionally, GC has achieved financial success by expanding its base of investors through the issuance and offering of debentures with no collateral and not subordinated to investors and foreign institutions, totaling $1.25 billion in March 2021. The offering of these bonds was greatly received by investors, with a total subscription amount of over $6 billion. Further, the company has successfully issued and offered Thai baht debentures at a total amount of 30 billion baht for institutional investors and/or high net worth investors in January 2022. The issuance has received significant attention from investors and had a booking volume of 1.5 times the amount offered, which will strengthen the company's future capital.
GC entered the High Value Business (HVB) market by successfully acquiring allnex, the leading global producer of industrial coating resins and industrial additives for special purpose coatings over metal, plastic, wood, and other surfaces. It can be used in various industries such as the industrial steel, automotive, and packaging to enhance the products' strength and durability, aesthetic appeal, safety, while also being environmentally friendly. The products are made with innovative and sustainable technologies that adhere to circular economy principles, including using raw materials that are safe and healthy, reducing emissions of volatile organic compounds, maximizing energy efficiency, durability, and longer service life, and using renewable resources to help reduce carbon dioxide emissions. This industry has a high growth potential, particularly in the Asia Pacific region.
Sustainability achievements
In 2021, GC received various global sustainability awards and certifications, such as:
Becoming the first petrochemical company in Thailand to be rated number one for three consecutive years in the Dow Jones Sustainability Indices Chemicals Sector. The ranking reflects GC's commitment to applying an integrated and sustainable business approach through environment, social and governance & economic factors (ESG).
Received a Gold Class S&P Global Sustainability Award 2022, the highest ranking for Chemical Businesses. The globally recognized achievement reflects the company's commitment in applying sustainability practices by balancing economy, society, and the environment, which is the foundation of successfully driving the company towards its goals.
GC is the first and only Thai company in the chemical sector to receive the highest rating by the CDP in water management at Leadership Level (A Level) and environmental management in climate change at Leadership Level (A- Level).
The company has been certified with two world-class sustainability standards and carbon reduction "ISCC PLUS" from the International Sustainability & Carbon Certification Organization for the company's Olefins Cracker Plant and the Polyethylene plastic resins plant. The certifications highlight the company's readiness and commitment to support the biobased and circular economies.
Became the first and only company in Thailand to have passed an audit from Lloyd's Register Quality Assurance Ltd (LRQA), a leading global assurance provider, for adopting the principles of the circular economy in accordance with BS 8001:2017. This is the second project by GC to undergo the audit process following the Upcycling the Oceans, Thailand (UTO) project.
#GC #TheCloserTheBetter #GCChemistryforBetterLiving